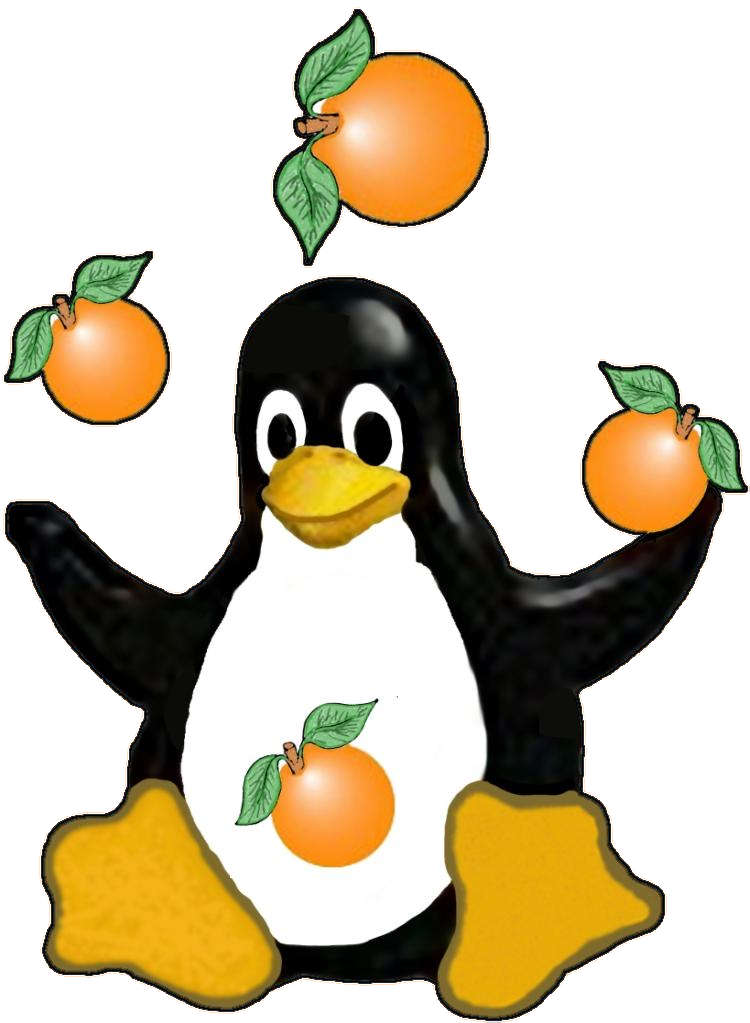 | | |
| --- | --- |
| Next Meeting: | Saturday, February 15, 2020 |
| Location: | CSU Fullerton McCarthy Hall Room 606 |
| Time: | 10 AM - 2 PM |

Who are we?
Orange County Linux Users Group (OCLUG) is a non-profit, vendor-independent organization of Linux/UNIX users and enthusiasts based in Fullerton, California. We meet each month to share information, troubleshoot and plan activities.
Meetings are open to anyone.
To become a member, join the OCLUG mailing list and attend meetings when you can.
Mailing List
The mailing list is our primary means of communication. For the latest news in OCLUG, subscribe to our mailing list:
http://mailman.oclug.org/mailman/listinfo/
Once subscribed, you may send messages to our mailing list by sending a message to oclug at oclug dot org.
(You may not post to this address unless your email address is subscribed to the mailing list. So, be sure to subscribe using the form above.)
Rules for the mailing list (see RFC 2119 for definitions of SHOULD, SHOULD NOT, MUST, MUST NOT, and MAY):
You MUST act like an adult.
You SHOULD NOT send messages in HTML.
You MUST remember that you were still learning at some point.
You SHOULD help others.
You SHOULD adhere to the netiquette guidelines in RFC 1855.
Enjoy the LUG!
Meetings
Meetings are held once a month, usually on a Saturday, at California State University Fullerton. There is no set pattern as to which Saturday during the month, it depends on when we can get the room. Check the front page of this site, when a date is set it will be posted here. Usually a week or so after each meeting we will know when the next one is planned.
Sometimes we will have a demonstration on current topics of interest. If you wish to lead a demonstration about a particular topic, please send a message to the mailing list. We are always ready for a demo/workshop on Linux installation.
Feel free to bring your hardware for installation or technical assistance anytime.
Directions
California State University, Fullerton, is located on the west side of the 57 freeway between Nutwood Ave and Yorba Linda Blvd.
The best place to park is in the Nutwood Parking Structure, located on the northeast corner of Nutwood Ave and State College Blvd. The parking structure can be accessed directly from Nutwood or from State College Blvd via Arts Dr. Parking is free on the weekends.
Meetings are in room 606 of McCarthy Hall. Enter the building from the main entrance on the north side and take the east elevator to the 6th floor.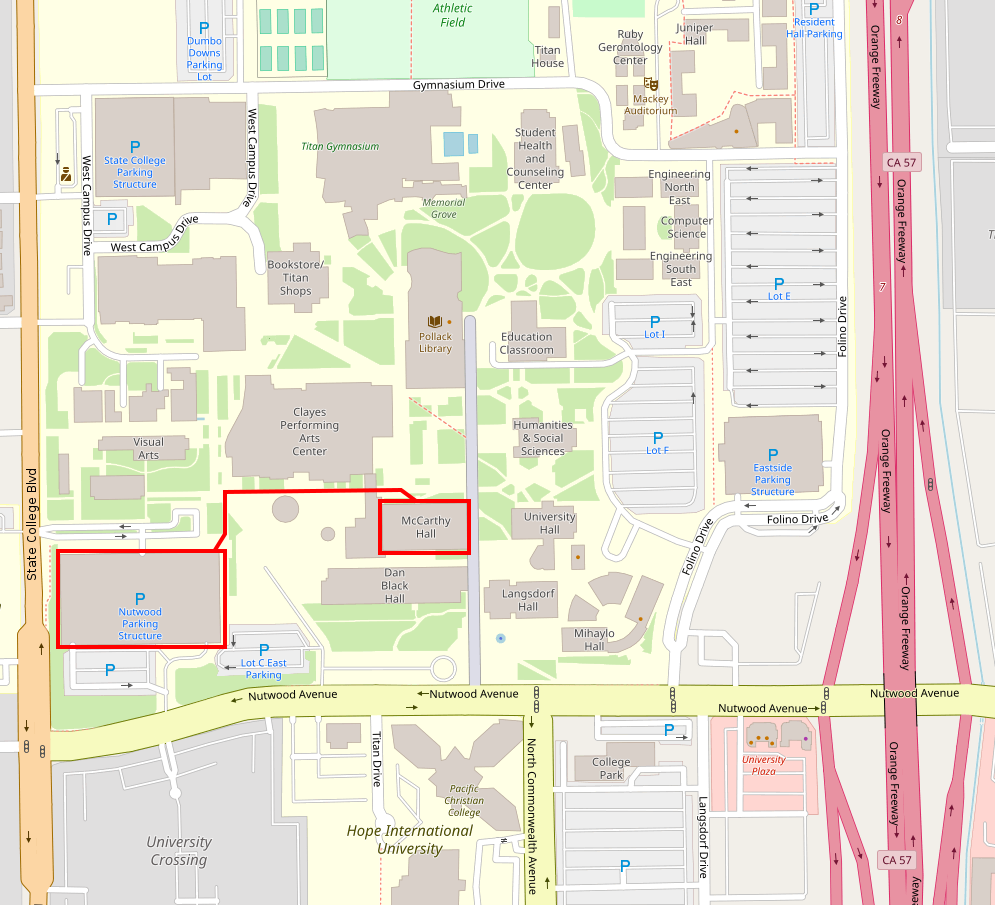 Map data is © OpenStreetMap contributors.
Bringing Computer Equipment
Bring everything that your system will need to work. We do not have any "spares" available. Although there are often systems at the benches, these are CSUF property and we are not allowed to use any of them.
We will provide wall power, Internet, coffee, and donuts.
How do I start learning Linux?
Install it!
The easiest way to learn and experiment is with virtual machines (computers emulated in software). There are plenty of virtualization software packages. Virtualization software allows you to run an emulated computer on a real computer.
If you are running Windows on the host, Oracle VirtualBox is a good choice. There are also Hyper-V and VMware Workstation.
If you are running MacOS on the host, Oracle VirtualBox is still a good choice. There are also Parallels and VMware Fusion.
After you setup the virtualization software of your choice, you now need an OS to run on your virtual computer.
If this is your first exposure to Linux:
If you are trying to learn enterprise IT:
CentOS (resembles Red Hat Enterprise Linux, which is common in enterprise environments)
OpenSUSE (resembles SUSE Linux Enterprise, which is common in enterprise environments in Europe but less so in the US)
If you want to go further:
Also, see DistroWatch's list of major distributions.